Juliana's music career is as much a surprise to her as any one.  It's true that I just sort of fell into this business, but I'm pretty sure I was whistling in the womb, and I've been singing for as long as I can remember.  A tumultuous childhood, marred by loss and periodic separation from her parents prompted Juliana to seek consolation in music.  Music evokes the happiest memories of life on my grandfather's farm, where I sang to the swallows in a cavernous barn and whistled to winged warblers in the forest. Piano became a close companion to Juliana at a young age after her great-grandfather placed her on the bench of his 1939 Steinway (right).  


Juliana Marie Walker was born in Washington D.C., and grew up between the city, suburbs and her family's farm in Gaithersburg, Maryland.  With my parents working long hours in the city, they sent me to live, first, with a caretaker at age three, and then with my grandparents on their farm called "Kentlands."   Kentlands contained a sizeable manor house, multiple dependencies, greenhouse, many beautiful gardens, lakes and even a fire-house replete with operable vintage fire-engines.  The manor house held myriad musical treasures: pianos, organs, music boxes, guitars, violins and state of the art recording equipment that captured Juliana's imagination. 
 

While I missed my parents terribly, I also loved life on the farm with my grandparents.  Kentlands was a magical place with its many buildings, lake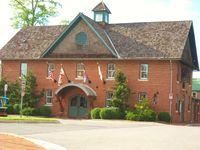 s, forests and fields that provided seemingly endless places to play, discover, dream and create.  One of those places was a large barn containing rooms with remarkable acoustics.  As
a child, I would slide open the barn doors just wide enough to squeeze my head into the vast space and sing my heart out.  With eyes closed, I conjured easily an adoring audience there, while in fact, my only fans were broken down farm implements, old paint cans and poor little barn swallows just trying to catch a little shut-eye.  (Barn,Left: c.1945; Right: c. 2012)
Juliana loved piano as a child but railed against any discipline that interfered with her enjoyment of playing it freely.  In third grade, I took my first (and last) piano lessons in the ominous convent of a Catholic school with Sister Mary Knuckle-Cracker sitting beside me in her long, black habit.  She, and the prospect of having to practice daily, terrified me.  So, I learned to play by ear.  Important musical influences include Elton John; Sting; James Taylor; Simon & Garfunkel; Peter Gabriel.  But Juliana says it was her great-grandfather, Otis Beall Kent, who planted the seed for her love of music. 

Otis Beall Kent (1884-1972) was a highly successful attorney, real estate investor, world traveler, collector, philanthropist and visionary who loved, composed and played mus
ic.  He also harbored passions for farming and nature preservation, which led to his crafting of Kentlands as a wildlife sanctuary where he dug fourteen lakes and planted countless thousands of trees.  Kent practiced organic farming in the 50s and 60s and warned of the dangers of chemical pesticides.  In this idyllic setting and the presence of this larger-than-life figure, Juliana thrived.  My great-grandfather had big dreams as a child and achieved much of what he set out to do.  He was passionate about Kentlands and his artistic pursuits.  I adored him and remember with great affection sitting on his lap, leaning into his warm, woolen cardigan sweater and looking up into his piercing blue eyes as he told stories of his travels around the world.  He was the gentlest of souls and wouldn't permit us to swat a fly or step on an ant.  Juliana's maternal grandmother, Helene D. Kent, also influenced her life immeasurably.  She was a woman of extraordinary fortitude who emigrated from Germany to the U.S. in 1936. 


Otis Beall Kent's death was one in a string of traumatic events that led Juliana to seek solace in music. Around the same time, her best friend died in a car accident.  Soon after, a beloved uncle died of cancer.  The gravity of those early losses shook her foundation.  But joys of membership in a large family with many siblings (five older and five younger), provided a healthy counterbalance despite her parents' divorce when Juliana was eighteen.  Still, the worst was yet to come.  When my brother, Steven, died of cancer three years later, it turned my world upside down.  One year prior, my best friend, Lisa, died of leukemia. Soon after, two more friends died. The losses, like ocean waves, kept crashing over me, making it hard to catch my footing, or breath.  Once more, Juliana's large family proved an invaluable support system.  This, combined with her mother's unwavering faith in God paved the way for a life of normalcy and hope.  Those were the  teenage years when my mother literally dragged me to church.  But it became more compelling when she pointed out that I could sing at mass with a small folk group.  The combination of music and prayer saw me through difficult times. 

Juliana lived between her parent's modest suburban Bethesda, MD home and the mansion on her grandparent's farm.  In one house, I shared a bed with my sister and a bathroom with my brood of siblings.  In the other, I lived in lavishly appointed rooms with fineries and formality.  My siblings and I were shuffled back and forth for years and found the instability unnerving.  But when my grandmother inherited Kentlands, she enlarged a dependency and moved our ever-burgeoning family to live all-together for the first time.  We were elated!

Juliana formed a deep attachment to Kentlands over the years - a powerful source from which she drew strength and sense of identity.  Needless to say, we all took it very hard when our grandmother sold the property in 1989.  Kentland Farm is now the Town of Kentlands - a widely hailed, studied and admired Neo-Traditional Town Development whose residents sing its praises far and wide.  The City of Gaithersburg now owns the Kentlands Mansion and Arts Barn, which are public venues for special events.  One can enjoy live performances in the very place I sang as a child.  https://en.wikipedia.org/wiki/Kentlands,_Gaithersburg,_Maryland  


Most certainly, the natural and man-made beauty of Kentlands, starkly juxtaposed with personal trauma, became a catalyst for Juliana's musical creativity.  The sadness of those early years forced her to look inside at a young age.  Not surprising, Juliana struggled with gripping anxiety on the heels of the deaths of so many loved ones.  By her mid-twenties, however, she started a career in old house renovation - a passion she felt as strongly as her desire to make music.  Juliana sang in several church folk choirs, but remained in the background.  For years, I sang softly due to a lack of confidence, but kept at it for the love of harmonizing with the other singers.  And, it was church; they'd let anyone sing, so it was a pretty safe bet! 


In 2012, Joey Bauer, lead singer of Joey and The Waitress Band, encountered Juliana at her husband's brew pub and invited her to join the band - a move that fueled her emergence as a solo artist in 2014. 
I'm often asked by those who stumble on my music now, "where have you been all of these years?"  With the generous support of family, friends and fans, things just keep falling into place.  

A chance meeting with longtime Key West musician, C.W. Colt,  clinched the deal.  I'm a huge fan of C.W's and we became fast friends.  He and my producers pushed me to write music and conquer stage fright.  Juliana's guest appearances in C.W. Colt's Songwriter Concert Series have created a buzz on the Southernmost music scene.  She is the proud recipient of the coveted 2015 Key West Clammy Award for songwriting. You've got your Grammies; your Wammies (Washington D.C.) and in Key West, Clammies.  I am exceedingly blessed to be able to spend time in Key West with incredible musicians and a fabulous producer who inspire me..

Juliana has played with legendary bassist and award-winning singer songwriter, FREEBO (Bonnie Raitt, 10 yrs; CSN; Ringo Starr...) and shared the stage with Jon Carroll (Starland Vocal Band) and Michael Clem (Eddie from Ohio) in Justin Trawick's "The 9."  Her first full length CD, "Take Me Away," produced by WAMA award-winning producer, Marco Delmar, contains tracks by Freebo; mandolin player, Matt Cartsonis (Warren Zevon; John McEuen); guitarist, Matt Backer (Elton John, Cher, Julian Lennon); drummer, Jason Hann (String Cheese Incident. EOTO...); esteemed D.C. players, Ken Barnum, Nathaniel Davis and more. Juliana's live performance on WKYZ's Pirate Radio caught the ear of British producer, Ian Shaw, with whom she recorded her second album, "Leaving Home." Shaw also arranged for co-writing sessions with British Pop-Star, Nick Heyward (Haircut 100  https://en.wikipedia.org/wiki/Nick_Heyward).  Juliana's third album takes her to Nashville to work with legendary producer, Bil VornDick, about whom she says:  "I'm just enjoying Bil's relaxed approach to recording.. He is very organic about it and likes to get to know his artists really well - find out what makes them tick . His process is remarkable - he pays attention to every minute detail and it's a blast working with a true production and engineering genius."
Juliana loves to play charity gigs and divides her time between her home in Western Loudoun County, VA and Key West, FL..
(photo credit, below, Ken Pham)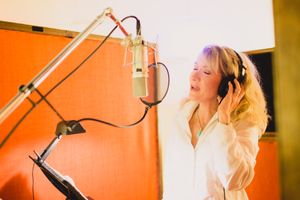 I have been monumentally blessed in my lifetime with both the good and the bad. The former, providing the encouragement to stay in forward motion, and the latter refining the soul.  It's been a wild ride so far and I'm excited to see what's just around the bend. 

http://kentlands.org/history            
https://www.youtube.com/watch?v=NXEDyPhziZg